$2.99
Publisher:

Xplicit Press

Edition:

1

Available in:

Kindle, ePub

ISBN:

978-1-62327-121-3
B&N Nook
Smashwords
Veggies In Dressing Out is a Women's Erotica short story – M/F. This erotica short story contains explicit content, erotic situations, graphic language and is suitable for readers 18 and over.
She has always been a kinky woman. She readily admits this as well as the fact that she has an incredibly high sex drive.  She spends some time recalling when she first discovered the amazing power of vegetables.  She's a young, but far from pure teenager when she finds herself at loose ends. Her boyfriend has broken up with her, and she is too horny to handle.  She looks around the house, hoping to find a sex toy and when she can't get her hands on one, she improvises with the first thing she can find.
Thus, begins her love of cucumbers, bananas, and especially squash. She finds this unique approach to self-love especially delicious, so much so that she can't help, but share her culinary discoveries and creations with her friends.  The food only serves to fuel her fantasies.  As much as she likes the real thing, she also enjoys making a salad.
Available on Kindle, Nook, Apple & Android Devices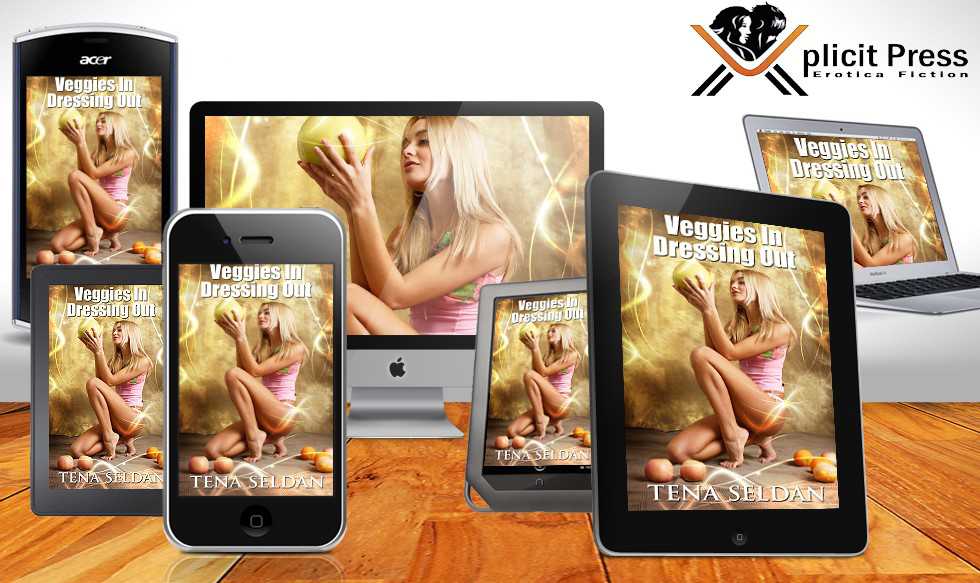 Purchase From Retailers Below: