$2.99
Publisher:

Xplicit Press

Edition:

1

Available in:

Kindle, ePub

ISBN:

978-1-62327-159-6
Amazon Kindle
Google Play
B&N Nook
The Horny Classmate is a Contemporary College and Lesbian Erotica short story – M/F/F. This erotica short story contains explicit content, erotic situations, graphic language and is suitable for readers 18 and over.
Bridgette is a self-declared nymphomaniac who is really enjoying her freshmen year of college. She can't get enough sex, and even after the best orgasm, she never stays satisfied for long. And college, she's discovered, is great for letting her insatiable sexual appetites run free. From hot professors to quiet, nerdy roommates, Bridgette gets turned on everywhere she goes.
But the best are exam days in Mr. William's class. When Bridgette gets stressed out, she gets horny. And when Bridgette sees Mr. Williams, she gets horny. During one particular hard algebra exam, she finds herself on the edge of an orgasm. And wondering if her classmates and her delicious professor notice only makes her hotter. When she's sure Mr. Williams has noticed, and was very excited by it, she sets out to make him her next sexual conquest. Get turned on yourself as you follow the escapades of Bridgette, the horny classmate.
Available on Kindle, Nook, Apple & Android Devices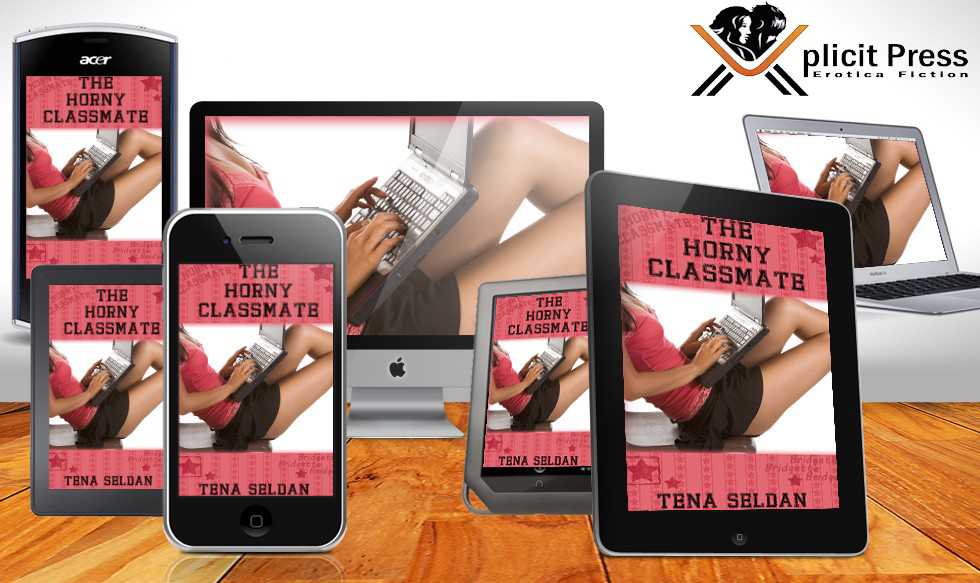 Purchase From Retailers Below: