$2.99
Publisher:

Xplicit Press

Edition:

1

Available in:

Kindle, ePub

ISBN:

978-1-62327-253-1
Amazon Kindle
Google Play
B&N Nook
Party Favors is a Women's Erotica, Multiple Partner Erotica short story – M/M/M/M/F. This erotica short story contains explicit content, erotic situations, graphic language and is suitable for readers 18 and over.
She is the pet every master wants to have. She is horny, wet, and constantly ready. First, she gets told what to do. The plan is simple, eat all the cum that you get sent in your horny little mouth. She agrees and soon finds herself surrounded by four delicious and ready cocks. She puts on a bit of a show, teasing, then mouth-fucks each of them. The four men quickly have enough and decide to fuck her good. But, as horny as she is, even all four of them are not enough.
Even when they fill her up with cum, make her cum, lick the cum from her pussy and ass, she still wants more. But in the height of her pleasure, she misses a drop. A bit of come doesn't go into her horny slut-mouth and that's certainly not something her master likes. He takes her to the bathroom and teaser her by cumming on the glass and makes her lick it from the other side. He then proceeds to fist her until she begins to squirt, come, yell, and shout all at the same time.
Available on Kindle, Nook, Apple & Android Devices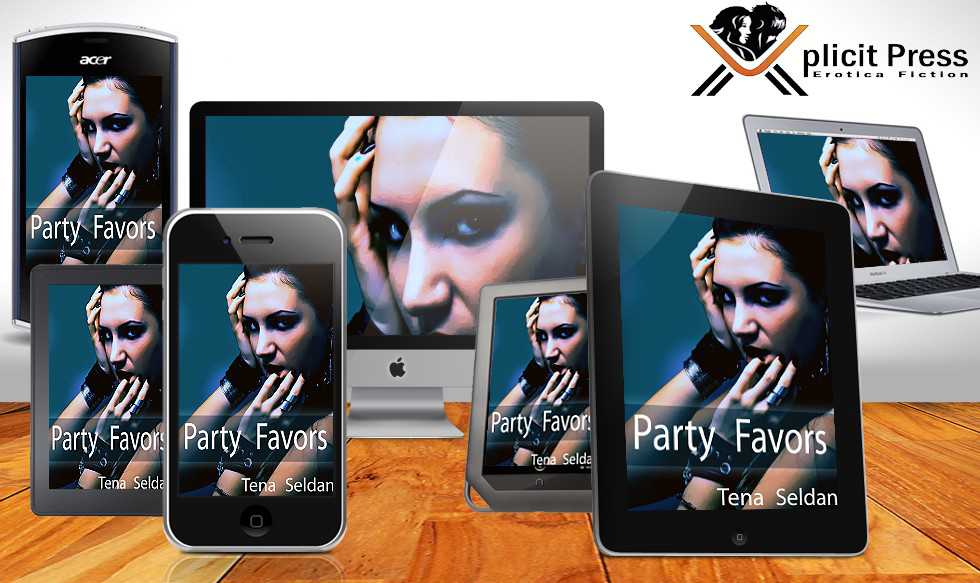 Purchase From Retailers Below: