$2.99
Publisher:

Xplicit Press

Edition:

1

Available in:

Kindle, ePub

ISBN:

978-1-62327-423-8
Amazon Kindle
Google Play
B&N Nook
Forbidden Connection 2: A Bond Forms is a Couple's Erotica short story – M/F. This erotica short story contains explicit content, erotic situations, graphic language and is suitable for readers 18 and over.
In this second part of "Forbidden Connection," we rejoin Jaden and Ethan in Jamaica. After falling madly in love in Jamaica, these two lovers unite in marriage and adventure. Ethan has given up his great medical career back in the States and has begun a fulfilling job at a small clinic.  Jaden soon discovers she is carrying Ethan's first child, but not long after, Ethan's ex-wife, Gloria, reenters the picture to cause mayhem and wreak havoc. Will she stop at nothing to ruin their lives together?
She reveals a secret about Jaden that she thought would never come out. It is a secret in Jaden's past that could destroy her future with Ethan. Will Gloria succeed in destroying their love and their marriage or will Ethan stand by Jaden no matter what? Read "Forbidden Connection Part 2: A Bond Forms" to find out the destiny of these two passionate lovers.
Available on Kindle, Nook, Apple & Android Devices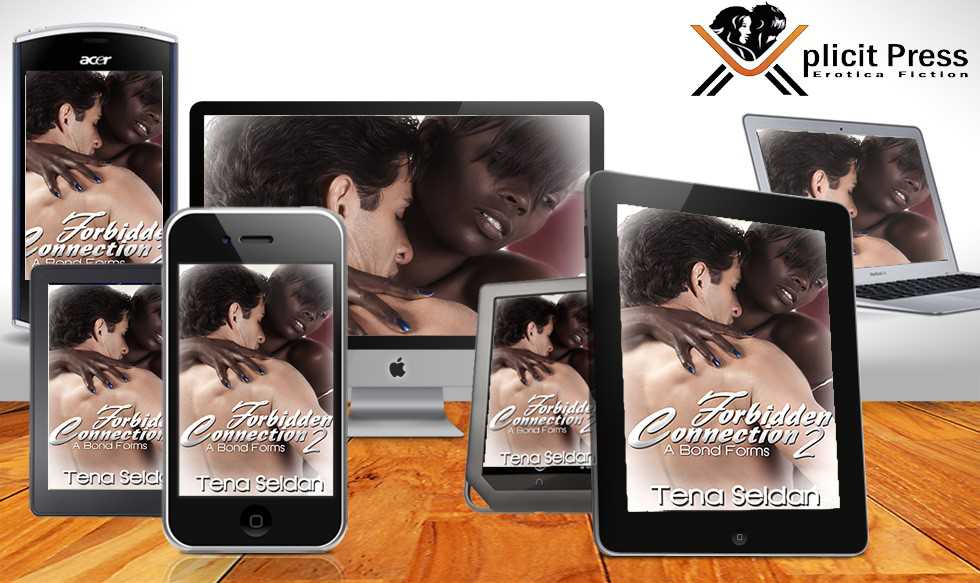 Purchase From Retailers Below: